Bio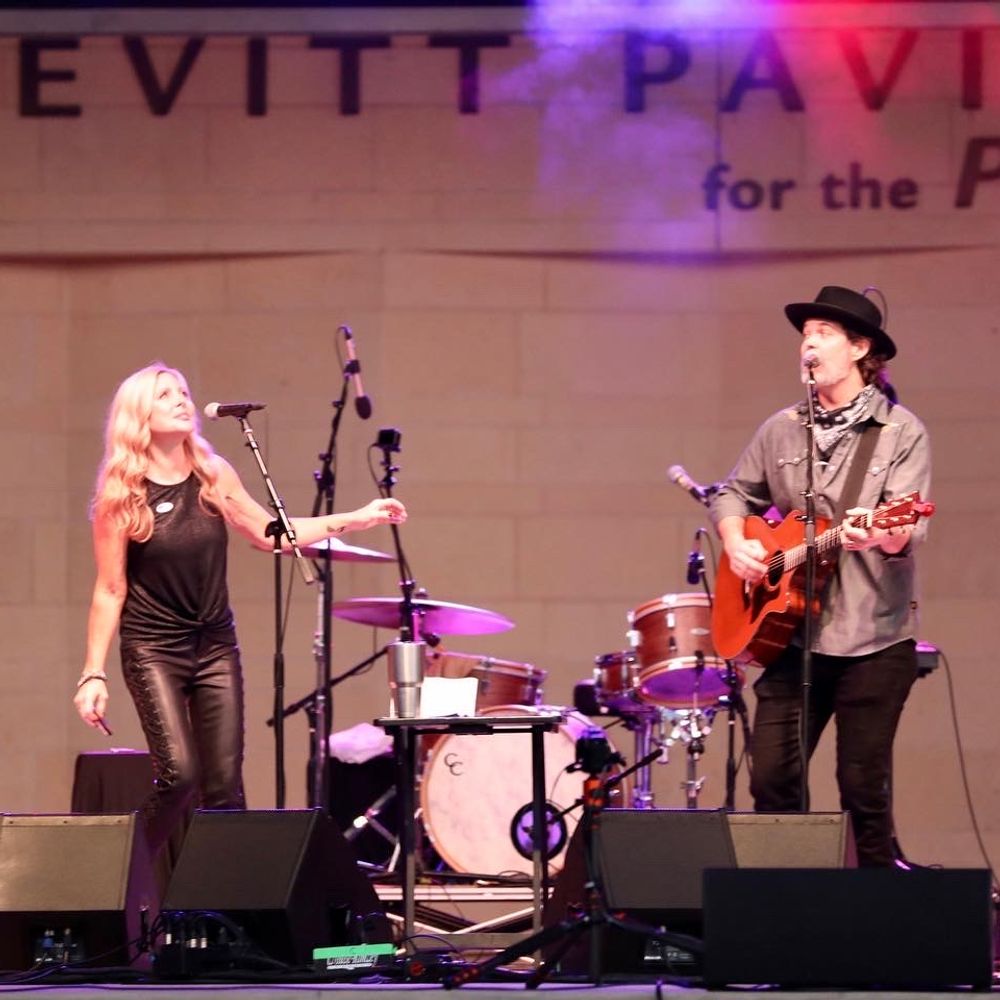 HANKINS
Josh and Heather met playing in the church worship band. After a few years, they began playing music as a duo, creating music of their own, and have been doing so for  16 years. They have been blessed to open for amazing artists such as Hayes Carl, Micky and The Motorcars, and record with artists like Jomo Edwards of the Possum Posse, Milo Deering, Josh Rodgers, and Aden Bubeck.
Supporting music artists, singer/songwriters and live music for the community has been a passion for them both. They support, and donate regularly, as well as tip the offering bucket, at Levitt Pavilion Arlington, where Josh serves as a board member.
They attend the annual LAS- Life's a Song songwriters weekend in Port Aransas, hosted by friends Terri Hendrix and the incomparable Lloyd Maines , and have met many amazing, and talented people that have become forever friends. 
Hankins released their first album in 2016, Well and Truly Blessed. The project was a result of many supportive friends that encouraged them to record, and who donated half of the funds! 
Hankins has grown a lot since then and it shows in the music they are creating.
They released 4 singles in 2022 which can be heard, along with the first album, on all streaming platforms.      The second album is being put together now at the award winning studio, Fort Worth Sound. It will be released Summer 2023! 
CHECK OUT THE CALENDAR FOR ALL UPCOMING EVENTS, JOIN OUR EMAIL LIST FOR UPDATES AND SPECIAL NEWS, AND FOLLOW US ON INSTAGRAM!